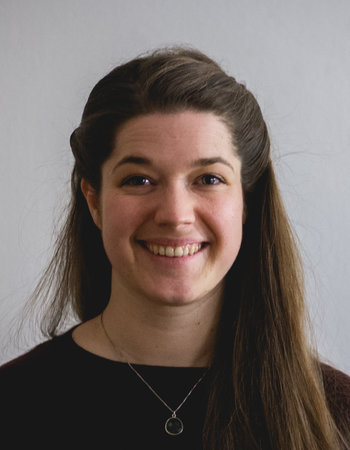 Sophie Holtz
Doctoral candidate
Research interests: • animal cognition • animal communication • vocal production and vocal learning • neuronal circuits and gene networks involved in bat vocal production and vocal learning • combining molecular methods with behavioral experiments to understand the neural control of bat vocal production and vocal learning • evolution of human speech and language
Academic education
since 2021 Doctoral candidate, Max Planck School of Cognition, Leipzig, Germany
Lab rotations in the orientation year: Constance Scharff, David Poeppel and Simon E. Fisher
2020–2021 Researcher Preadoc, Institute of Biology, Freie Universität Berlin, Germany
2020 Master of Science in Biology, Freie Universität Berlin, Germany
2016 Bachelor of Science in Biology, Freie Universität Berlin, Germany
Teaching
2020–2021 Teaching assistant for Introduction to Behavioral Biology, Advanced Behavioral Biology, and Animal Physiology: Behavioral Physiology, Freie Universität Berlin, Germany
Scholarships
12/2018–02/2019 Short-term fellowship from the Smithsonian Tropical Research Institute on Barro Colorado Island, Panama
01/2019–03/2019 PROMOS (DAAD) Stipend on Barro Colorado Island, Panama

Poster presentations
Holtz, S.(2020). Mapping vocalization-related immediate early gene expression in the brain of Seba's short-tailed fruit bat, Carollia perspicillata. Poster presented at German Bat Research Meeting, Frauenwörth Abbey, Germany.
Holtz, S. (2019). Vocal communication in the common big-eared bat "Micronycteris microtis". Poster presented at Annual Fellows & Interns Symposium at the Smithsonian Tropical Research Institute, Panama.
Publications
Tison, L., Holtz, S., Adeoye, A., Kalkan, Ö., Irmisch, N. S., Lehmann, N., & Menzel, R. (2017). Effects of sublethal doses of thiacloprid and its formulation Calypso® on the learning and memory performance of honey bees. Journal of Experimental Biology, 220, 3695–3705.
Tison, L., Hahn, M.-L., Holtz, S., Rößner, A., Greggers, U., Bischoff, G., & Menzel, R. (2016). Honey bees' behavior is impaired by chronic exposure to the neonicotinoid thiacloprid in the field. Environmental Science & Technology, 50, 7218–7227.